Carmel 8200 Series 8215 by RFM Seating
RFM's "ergonomics first" commitment is evident in Carmel. The unique design with the narrow upper back shell encourages a "shoulders back" posture, which is the way the body was naturally designed to sit. Body-cradling thoracic support is created by adding a special thoracic ridge for optimal comfort. With seven-seat options available, your body will feel the difference Carmel's ergonomic seating provides.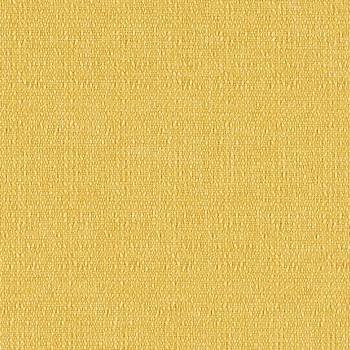 Continuum 10 - Yellow
***RFM chairs are manufactured once the order is placed. Their high-quality parts take 5 weeks to manufacture and assemble with precision. A 20% material fee applies if the order is canceled after 48 hours of placing an order. 
Features:
Standard Features:
Back design promotes "Shoulders Back" posture, which reduces stress.
Thoracic support was achieved through a narrow upper back shell and special Thoracic Ridge.
Unique design reduces elbow interference with the chair back providing greater freedom of motion.
Three control options.
Accommodates up to 300lbs
Meets CAL 117-2013
27" nylon base
55mm dual hooded black casters
Thoracic ridge
Upholstered outback standard with black air-knit fabric
Standard seat height approx. the range for model pictured (floor to top of seat): 18 1/2" to 22" (with 100mm cylinder)
25A Vertical and horizontal adjustable "T" arm with standard 10 pad 
Dimensions:
seat width 19 ½"
seat depth 18 ½"
back width 19 ¾"
back height 21 ¾"
RFM PRODUCT WARRANTY
RFM Seating products are engineered to provide many years of use under normal conditions when cared for properly. Normal conditions are defined as an office environment during a single shift consisting of 8-hour days, 5 days a week for a user weighing 300 pounds or less. Products manufactured by RFM carry the following limited lifetime warranties to the original purchaser:
SEAT AND BACK FABRIC IS COVERED FOR FIVE YEARS AND NOT WARRANTED OR MULTI-SHIFT OPERATIONS
All ergonomic, task & conference chairs:
Lifetime warranty on cylinder, 12 years on all other parts.
All Multi-Shift and Nurse's Station:
7-year warranty on all parts.
All Big and Tall chairs:
Lifetime warranty on cylinder, 7 years on all other parts.
All guest and lobby chairs:
Lifetime warranty on all steel and wood frames,5 years on all other components.
Essentials chairs:
5 years on all components.
To make claim under this warranty, the claim must be processed through the original dealer of purchase. The dealer will inspect for warranty qualifications and may obtain a return material authorization (RMA) number from RFM. RFM shall provide, at our option, parts, replacements, or monetary adjustments. Labor is not covered under warranty. The warranties indicated above are the only warranties made by RFM and no other warranties expressed or implied are given on products manufactured by RFM.
The return of products will NOT be accepted without an RMA number issued by RFM Customer Service. All returned products must be protected to prevent damage in transit and shipped pre-paid.
THE ABOVE WARRANTIES EXCLUDE THE FOLLOWING:
Any product, which has been repaired or altered by the customer.
Any variation in color, grain, or texture of wood, leather, or fabric.
Any incidental damage resulting from the neglect or inability to use RFM products properly with regular maintenance.
Any normal wear and tear. The warranty is a protection from defects only.
Warranties are NOT transferable.
***We aim to show you accurate product information. Manufacturers, suppliers, and others provide what you see here, like titles, product descriptions, images, warranties, and everything related to the product are provided by suppliers. Product packaging and material may contain more and/or different information from the product page, including the product description and country of origin. Always read labels, warnings, directions, and other information provided with the product before using the product. All products are delivered directly from the manufacturer's warehouses or factories. For additional information about a product, contact the manufacturer or us via our live chat.