Strand GC3702 Low Back Two Seat Chair by Global
Strand Textile: Grade 2 - Sienna (vt-216)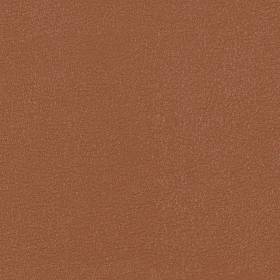 Frame Finish {20}: TKA F-Kalua [TKA]
Armcap Finish {45}: M-Black, SSU Armcaps
Glide Type {65}: GLD M-(STD) Black Plastic Glides
Moisture Barrier {70}: NMB M-(STD) Moisture Barrier not Required
Sealed Seam {80}: SSN M-(STD) Sealed Seam not Required
Strand is an attractive, versatile and affordable seating series that can be used in both Acute Care and Long Term Care applications, including Patient Rooms, Day Rooms, Waiting Areas and Public Spaces. Current housekeeping and infection control practices are reflected in the all-metal frame construction, ample clean out space, removable and field replaceable cushions and SSU (Self Skinned Urethane) armcaps. Optional 'sealed' seams on upholstery are available for extreme applications. Strand is a robust and reliable product that is warranted for up to 350lbs. of active weight per seat and 750lbs. for bariatric models. Strand is also available in 'flexback' models that incorporate a torsion control mechanism to provide a soothing, rocking motion. A split back patient chair provides access for caregivers to safely support users requiring assistance when getting in or out of a chair.
Features
Sleek oval tube metal frame available in Black, Platinum, Toast and Tungsten.
Armcaps are standard in Black Self-Skinned Urethane. Wood armcaps are also available.
A wide range of High and Low Back seating models.
Select models are available with rear casters.
Seat height is offered in both 18" and 20", ideal for a wide range of users.
Seat and back are made of Ultracell Bio Foam for added comfort.
Wallsaver legs.
Coordinating benches and ottoman.
Field replaceable seat and back.
Active weight capacity for standard single seat is 350 lbs and 750 lbs for Bariatric models.
Wallsaver legs on all models prevent damage to back upholstery and walls.
Clean out facilitates housekeeping and infection control practices.
Dimension: 49.75"w x 27.5"d x 34.5"h
Global warrants its products to be free from defects in material and workmanship for as long as the original end user owns the product or 25 years in the case of a corporate end user. Some time limits apply to certain parts and components.
OfficeChairsOutlet.com will keep a copy of your Global warranty on file and each chair delivered will come with a warranty certificate. As your Global Authorized Chair dealer, Office Furniture Outlet will handle any and all warranty claims by simply calling our office toll Free (888) 511-3375 during business hours or sending us an e-mail with your company name, contact information or order number. For a copy of the full Global Office Chair warranty simply call, e-mail or fax our office for immediate attention to your request. We appreciate your business and Thank You for choosing OfficeChairsOutlet.com.......Our name says it All !
***We aim to show you accurate product information. Manufacturers, suppliers, and others provide what you see here, like titles, product descriptions, images, warranties, and everything related to the product are provided by suppliers. Product packaging and material may contain more and/or different information from the product page, including the product description and country of origin. Always read labels, warnings, directions, and other information provided with the product before using the product. All products are delivered directly from the manufacturer's warehouses or factories. For additional information about a product, contact the manufacturer or us via our live chat.